I had an accident, as I was drawing something and i accidentally hit some keys on my keyboard, and now in winamp, under "Local Media", "Audio" no longer shows, just recently played, added, most played, etc. When i used to have the Audio selection, I could hit that, and it would display my artists in one part, which i could scroll separately, the albums on another side, also scrollable separately. Now, I no longer have the Audio selection, and I am left with one big list, of all my tracks. I miss having the ability to select an album and just play those tracks, and i could shuffle and it would stay within the albums tracks. For those who have no idea what i mean, this is what i want it to look like, but it only happens when i plug in my ipod, which is quite an inconvenience.
It displays all my artists and tracks on the bottom, while my artists stay in the upper left, and my albums in the upper right. It's really handy for me, but now it's gone, and I need some help.
this is what it looks like now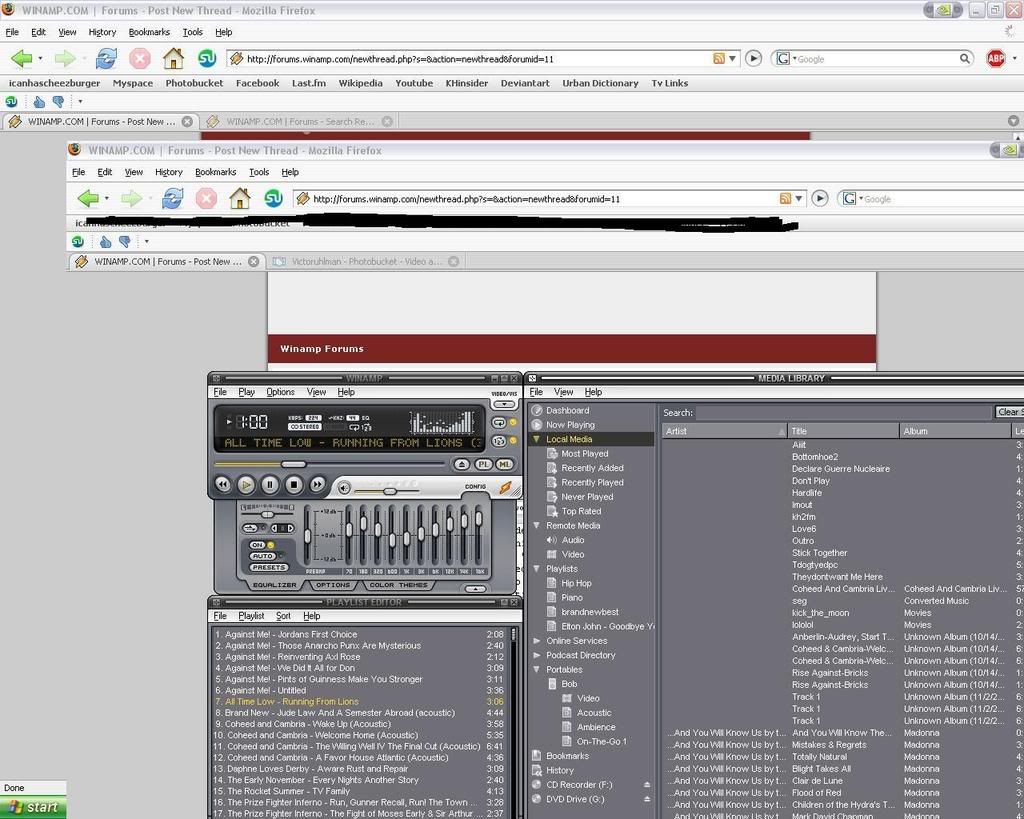 Does anyone have any knowledge of this mysterious phenomenon?!