I've been disconnected from internet for these few days.. so been doing quite a lot of Blender stuff. Here is my collection.. hope you like it:
NOTE:
Please don't miss no.4 and no.5: 'Dice' and 'Thunder Dice'. It's the best of the collection. And for the 'Simple Man'.. u may miss it.. it's the worst of the lot. thanks.
1. It's a simple man. I started with a cube and ended with:
Simple Man
2. Next, I made a flower cup. Most prolly you've seen it earlier...
Flower Cup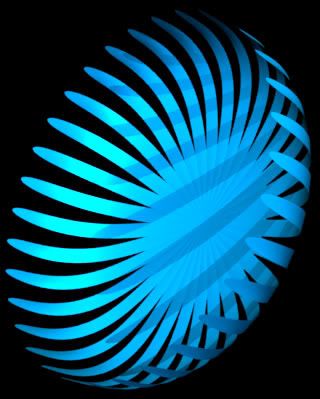 3. Then i've made a small object called 'Infested Mushroom'
Infested Mushroom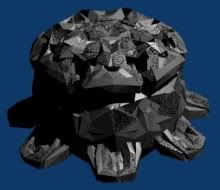 4. Then the best of it.. my dice collection. For the first dice.. i started with 8 vertices and when I finished with the dice, I had 810 vertices and 7 lightning sources. It took me 1 and half hour with so much of editing.. please see the 'Dice' and 'Thunder Dice'.
Dice
5. Then the best of all my models till now.. my greatest success in Blender.. 'Thunder Dice'
Thunder Dice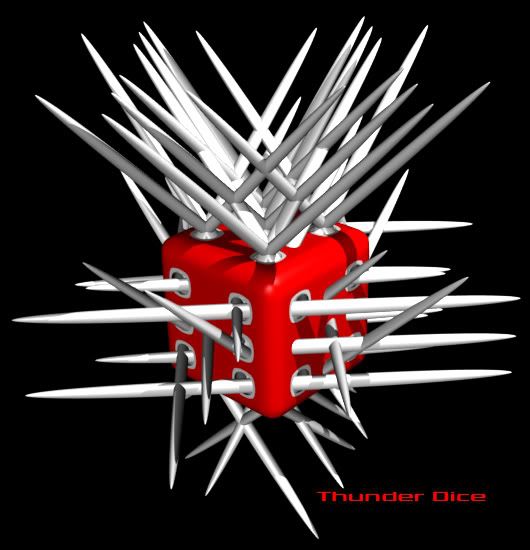 Please give me your comments on it... thanks a lot...
All images ©Rohan Prabhu. This time.. i didn't put in the copyright in the images.. just forgot. Please mention the copyrights if you use them on other sites(which u wont'
) Thanks...